Chức danh/Vị trí: Sales manager/ Chief rep/ Account manager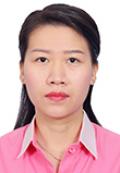 Cao Vũ Minh Uyên
Ngày sinh: 08-11-1987
Giới tính: Nữ - Độc thân
Quốc gia: Viet Nam
Điện thoại: 0908081187
Địa chỉ: 628 Đoàn Văn Bơ, Phường 16, Quận 4, Hồ Chí Minh
Email: wyecovn@gmail.com
Thông tin nghề nghiệp
Chinese (Mandarin) - Cao cấp, English - Cao cấp, Vietnamese - Cao cấp
Cơ khí / Chế tạo, Kinh doanh / Bán hàng, Quan hệ / Đối Ngoại
Hồ Chí Minh, China, Singapore, Taiwan
Mục tiêu nghề nghiệp
- Applying for assistant to help chinese customers successfully explore and expand market segments within two-year time.
Kinh nghiệm làm việc
Wyeco Auto Valves Co., Ltd
* Sales engineer
- Be in charge of quotation, ERP orders, inventory, delivery time, credit terms, export planning and monthly reports.
- Calculate valves' specification including CV of valves, actuator, shut off pressure, consult material and prepare drawing for customers.
- Work with other departments to manage the supply chain procedure for example: Work with R&D to understand valves' structure in order to recommend anti-flashing-cavitation-noise methods for high service application, assist assembly group to know the technique of installation and calibration, learn with CNC and QC team to see through key points in know-how, co-operate with management and inventory department to control the shipment process, and work with maintenance department to receive annual projects from multinational groups.
- Be the outside sales with calls and field experience to deal with technical problems.
- Do research to seek chance in order to explore Vietnamese market for our entrance.
- Be in charge of budget planning and target prediction for investment in Vietnam.
Wyeco Auto Valves Co., Ltd
* Chief sales manager
- Set up Vietnamese representatives: Fully responsible for the establishment, business license, expansion of branch and products, marketing, training, operation, finance, human resources, logistics, warehouse, management of information systems.
- Support general manager to do market research and explore new market.
- Be assistant of general manager for his business trip in Vietnam.
- Co-operate with Taiwanese Director to organize training class, maintenance projects, trade shows for customers and employees for sales growth.
- Seek, develop and drive customers' need fit in our products' advantages (B2B).
- Compromise between other departments' function and customers' benefit in dealing with after sales service and customers 'complaints.
- Manage budget, sales targets, growth, operation for private company.
Quá trình học tập
Đại Học Ngoại Thương TP.HCM
Bằng cấp: Sau đại học
- Kinh tế đối ngoại.
National Cheng Kung University
Bằng cấp: Sau đại học
- MBA - Marketing major.
Kỹ năng chuyên môn
Thành tích nổi bật
- Successfully set up representatives of Wyeco Auto Valves Company in Vietnam.
- Build strong relationship with B2B factory.
- Import goods and service to serve customers.
- Deal with admin, operation and government tax.
Thông tin tham khảo
Director
Star Sun Company